No More Headgear!
NoMask's custom fit mouthpiece keeps your nasal pillows in perfect alignment all night long without the need for headgear.
You won't even have to worry about waking up with stress marks that can be really uncomfortable and painful.
Join the thousands of satisfied customers. Just request CPAP Pro from your current mask supplier or order direct from us today!

ORDER NOW!
Will Insurance Cover My CPAP Pro "No Mask" System?
Generally, Medicare and Insurance Companies Will Authorize Replacement of CPAP Masks, Tubing and Filters every 90 days!
CPAP Pro Has Been Featured On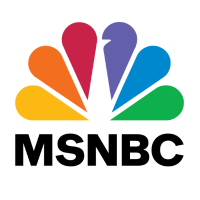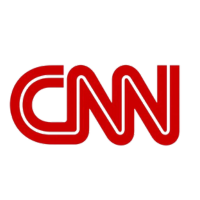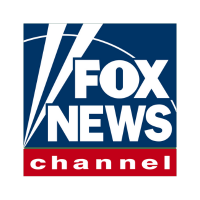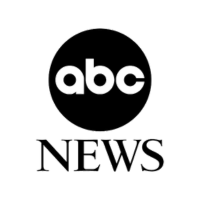 We Got The Answers Right Here
Will My Insurance or Medicare Cover CPAP Pro?

Per your "Explanation of Benefits", who is the insurance company that processes your claim? Medicare or another insurance company? If your answer is "Medicare", you have Traditional Medicare and we can process and bill your order for you. Just call one of our Medicare Specialists at (805) 426-3544 X252.

To help our other patients use their insurance to their fullest benefit, we have decided to include this general information for filing an insurance claim on your own behalf for your CPAP mask.. Please Note: Medicare does not allow patients to submit claims on their own behalf. These claims must be billed from a medical equipment company with a Medicare provider number.  If you are currently getting supplies through a local supplier, just request CPAP Pro through them with your next refill order.  They can provide you with CPAP Pro and if they say they do not stock it, request that they order it for you.  They are obligated to get you the mask that you request.  If you have any questions about this process you can call us to help.

Please Note:  Stevenson Industries, Inc. can only provide general instructions for our patients. We cannot determine the policies and procedures for each insurance company and therefore cannot guarantee that this information is accurate for your specific policy. Please verify the following information with your company prior to filing a claim.

General Instructions

Contact the members services department of your insurance company directly to ensure that they allow subscribers to submit claims for medical expenses purchased out-of-pocket (such as the CPAP supplies you purchased through Stevenson Industries, Inc.).
When speaking with the representative from your insurance, ask them on what type of form they require you to submit your claim information.
Complete the form required, including the billing and qualifying information used by insurance companies to process claims (see below: HCPCS codes, Diagnosis Codes, and Tax ID numbers).
Attach a copy of your invoice from Stevenson Industries, Inc.with appropriate HCPCS billing code A7034 based on your purchases.
Submit the claim form and invoice to your insurance company in the method they prescribe (most require you mail; some will allow you to fax).
Wait for reimbursement. Generally, insurance companies say they can complete claims within 30 business days. Check with your company for their specific turnaround time.

Required Billing Codes

HCPCS Billing Codes The following HCPCS codes are used by insurance companies to process claims. Please use the appropriate code on your claim form to ensure timely processing.

A7034 - CPAP nasal mask

Physician Diagnosis Code Insurance companies require you provide a code associated with your specific medical diagnosis. The diagnosis code for Obstructive Sleep Apnea is G47.33. Use Modifier "NU" for any new purchase.

Our Company Information Your insurance company may require information about CPAP Stevenson Industries Inc. to process your claim. The requested information is below:

Stevenson Industries, Inc.5142 North Commerce Ave. Suite D
Moorpark, CA 93021
Phone: 805-426-3544
Tax ID Number: 95-2542635
How is the CPAP PRO system different from CPAP masks?

Invented by a severe sleep apnea patient who could not stand the traditional CPAP masks on the market, the CPAP PRO® was designed to overcome his own personal CPAP usage problems. Unlike engineers from huge respiratory companies that design masks, but never have had to endure the torture of use, CPAP PRO® has been used nightly by the inventor for the last 18 years, continuously being improved to maximize his own personal comfort. Without annoying straps or headgear, the CPAP PRO® line make CPAP more tolerable by eliminating the pain, sores and claustrophobic panic feelings of conventional CPAP breathing devices and CPAP machines. Additionally, CPAP PRO® is much lighter weight than traditional face masks and its design minimizes skin contact so that it is far easier to forget that it is there and sleep comfortably
What is a Boil 'N Bite Mouthpiece?

Similar to a sports mouthpiece used by athletes, the CPAP PRO® is customized to your exact dental configuration in just minutes right at home. Once formed the CPAP PRO® will comfortably snap on to your upper teeth and stay in place throughout sleep. Since the upper teeth always stay in perfect relationship with the nose, you can sleep in any position and all the nasal components stay in place eliminating the leaks, the skin irritation and sleepless nights!
How long will it take me to become comfortable with CPAP PRO?

Most patients report that the first night using our CPAP PRO® is like a dream come true. They tell us they have an easier time falling asleep,sleep better and wake up completely refreshed. For other patients, it may take several nights or weeks to completely get used to CPAP PRO®.
Do I need a prescription for CPAP PRO?

Yes. Simply provide basic sleep medical history information online during the order process and we will obtain the required prescription for you. It's Fast, Secure, & Simple.
What is Whisper Quiet™?

CPAP PRO® is engineered to minimize any annoying sounds associated with conventional masks and nasal inserts. Unique micro-foam diffusers significantly reduce sound levels as well as eliminate exhaled air blowing on to patient.
Must the CPAP hose go downward towards my chest?

With CPAP PRO®, you can place the hose and tubes in any direction you prefer…over your head, down towards your chest… and even to the right or left side… the choice is yours to maximize your comfort!
Will CPAP PRO work with my existing CPAP, BiPAP, or PAP machine?

CPAP PRO® works with all CPAP, BiPAP, and PAP systems. Each individual with respect to tolerating CPAP pressure is unique, and in most instances nasal pillow CPAP interfaces are recommend with pressures 13 or less. However we do have patients using CPAP PRO® at pressures in the 18-20 range with good results! At higher prescribed CPAP pressures it would be advisable to consult with your sleep specialist.